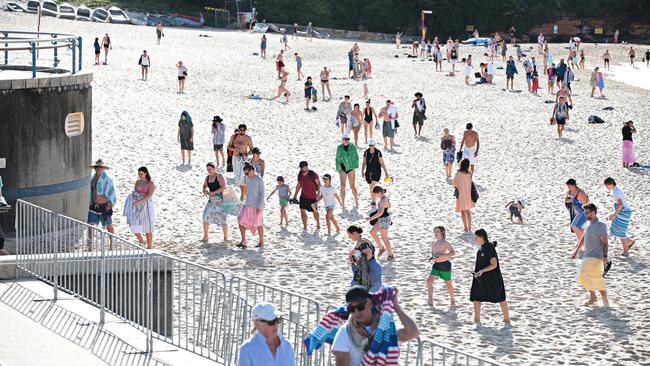 The app is designed to track people who come within 1.5 metres of you for 15 minutes or more – and has been introduced to further assist national health workers and authorities in flattening the virus curve.
The app is about "finding those cases which may be undiagnosed in the community, helping people get early treatment, helping people have early diagnosis and to ensure that our doctors and nurses, our health workers, our families and friends are protected and that will save lives and protect lives," Federal Health Minister Greg Hunt explained this afternoon.
If someone you have been in that proximity with then tests positive to coronavirus, the data will be used to notify you.
It comes as Australia's death toll reaches 84 with the deaths of three people — one in NSW, one in Victoria and one in Tasmania.
READ MORE: Follow the latest virus news
Australia has now recorded 6694 confirmed cases of COVID-19, including 2994 in New South Wales, 1346 in Victoria, 1026 in Queensland, 438 in South Australia, 549 in Western Australia, 207 in Tasmania, 106 in the Australian Capital Territory and 28 in the Northern Territory.
The United States has seen the highest number of deaths for a single country with 53,070 fatalities, followed by Italy at 26,384, Spain 22,902, France 22,614 and the United Kingdom 20,319.
Follow our live rolling coverage below.
Live Updates
Australia's deputy chief medical officer Michael Kidd told ABC Radio the COVIDSafe app, which is now live, won't warn you if someone with coronavirus is in the vicinity.
However, it will "securely record" the details of people you've been in close contact (1.5 metres) with for 15 minutes or more to allow for contract tracing.
You can now download the COVIDSafe app for your smartphone and register your details.
According to Professor Kidd, a number of new symptoms caused by COVID-19 have emerged overseas.
"Very disturbing" early reports from New York City's Mount Sinai Hospital showed five people, aged in their 30s and 40s, had sudden strokes and were then found to be positive to COVID-19, he said.
Prof Kidd told ABC Radio this was likely because the virus had led to a greater risk of blood clots in the brain's larger vessels.
One of the five died, three are currently in rehabilitation facilities, and the fifth person will require intensive in-home care after being paralysed.
"This is not just a disease that can be dangerous for elderly people," Prof Kidd said.
"This is a disease that can have devastating consequences for young people as well."
Share on Facebook

Share on Twitter

Share via Email